Croatian wine regions – Zagorje: the cool hills of northern Croatia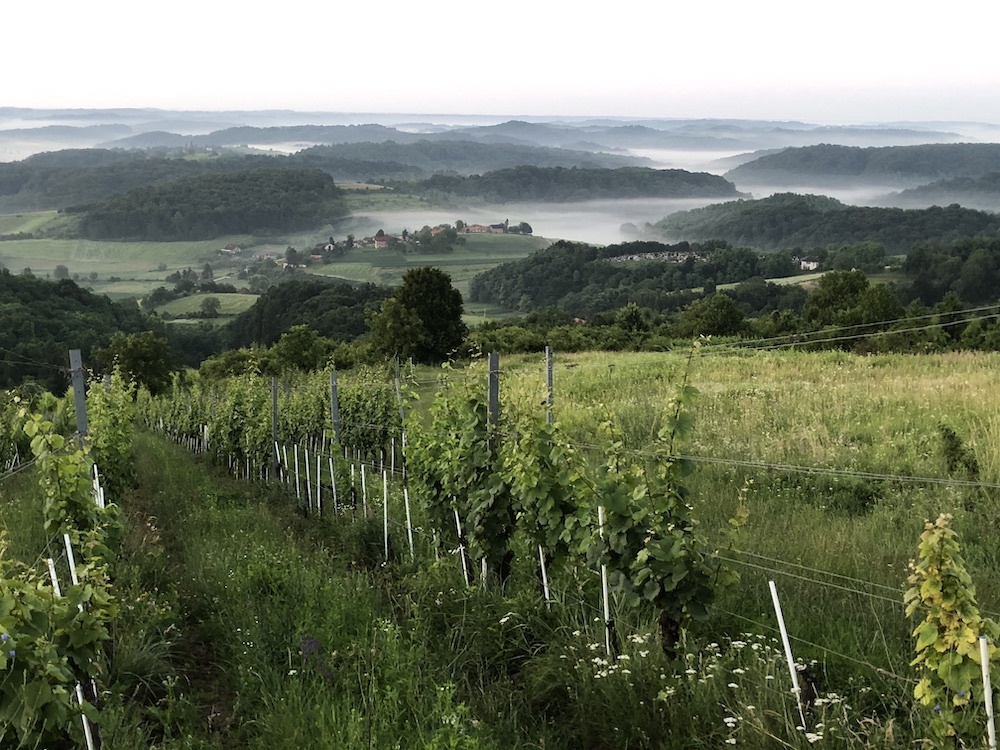 The Croatian Highlands is a hilly area in northern Croatia bordering Slovenia. The cool climate that prevails here produces fresh, lively wines from (mainly) internationally known grapes and local varieties. The highlands of Croatia is the coldest wine region of Croatia around the capital Zagreb. The landscape consists of hills (not really huge mountains) and picturesque small vineyards.
Difficult names?
The area is divided into several sub-regions with names such as Medimurje, Zagorje, Moslavina and Plešivica. These names may be a bit difficult to pronounce, the names of the grapes used are a lot less complicated.
In contrast to the rest of wine country Croatia, there are not many native varieties in this region. International varieties such as Pinot Sivi (Pinot Gris), Rajnski Rizling (Riesling), Traminac (Gewürztraminer), Sauvignon Blanc and Cabernet Sauvignon are mainly used for wine production. But you will also find the typical Croatian grape variety Graševina here.
Alsace and Moselle style
Most people only drive through the Zagorje region on their way to their holiday destination in the south. But it is more than worth it to leave the toll road and visit a beautiful winery.
The cool climate with very cold winters ensures that the wines retain intense aromas and high acidity, while the hilly landscape ensures that there is plenty of sun and wind for the vines. The wines from this region can definitely compete with the top wines from Alsace and the Moselle.
Bolfan and Lagradi
We currently have two wineries from this region in our portfolio. In the north this is the biodynamically producing winery Bolfan Vinski Vrh. Freely translated, this means: Bolfan wine from the top. The winery is literally on top of a mountain. From the winery you have a 360 degree view of the vineyards and farmlands that lie on the surrounding slopes.
In addition, we also have wines from winery Lagradi from Lake Plešivica to the west in our range. This special winemaker only decided to become a winemaker when he was fifty, but it turned out that he had held one of the best positions for viticulture in the region for thirty years.