Vina Carić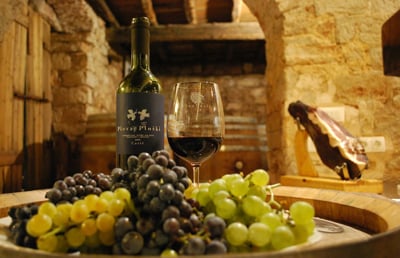 Vina Carić is the family business of the Carić family. With a passion and dedication they produce both white and red Carić wines. The winery is located on Hvar, one of the biggest Croatian islands in the Adriatic Sea, just south of Split and has vineyards in various places throughout the island.
The winemaker, Ivo Carić, is an innovative winemaker who produces groundbreaking wines. He dares to experiment and make wonderful new blends arise. 

The Croatian wine purists use grapes as Plavac Mali and Bogdanusa always for single-varietal wines. Carić blends it with other grape varieties to create a remarkable new flavor. Thereby Carić provides unique wines of unprecedented quality. Also in the naming of the wines Carić is very creative.